In April 2022, we hosted 9 filmmakers from Senegal through the U.S. State Department's IVLP program, our first in-person delegation since 2020! It was especially exciting since they first met the YouthFx team through a virtual exchange program in October of 2021, and now they are finally able to travel in person! Senegal is often referred to as the birth place of African cinema. Other than Albany, they also visited Los Angeles and New York City during their trip in the U.S.
Our visitors started their itinerary with a welcome briefing at the Hudson Valley Community College with Dr. Jay Deitchman, Global Initiatives Coordinator and President Roger A. Ramsammy and toured the teaching studio with Professor Bob Katz of the Digital Media Department.
The filmmakers then met with Bhawin Suchak, co-executive director of YouthFx, and his team for an engaging discussion about empowering youth in filmmaking and digital storytelling. Debby Goedeke and the Albany Film Commission and Cameron S. Mitchell, a local independent filmmaker, told the story of how Albany became a hub for filmmaking.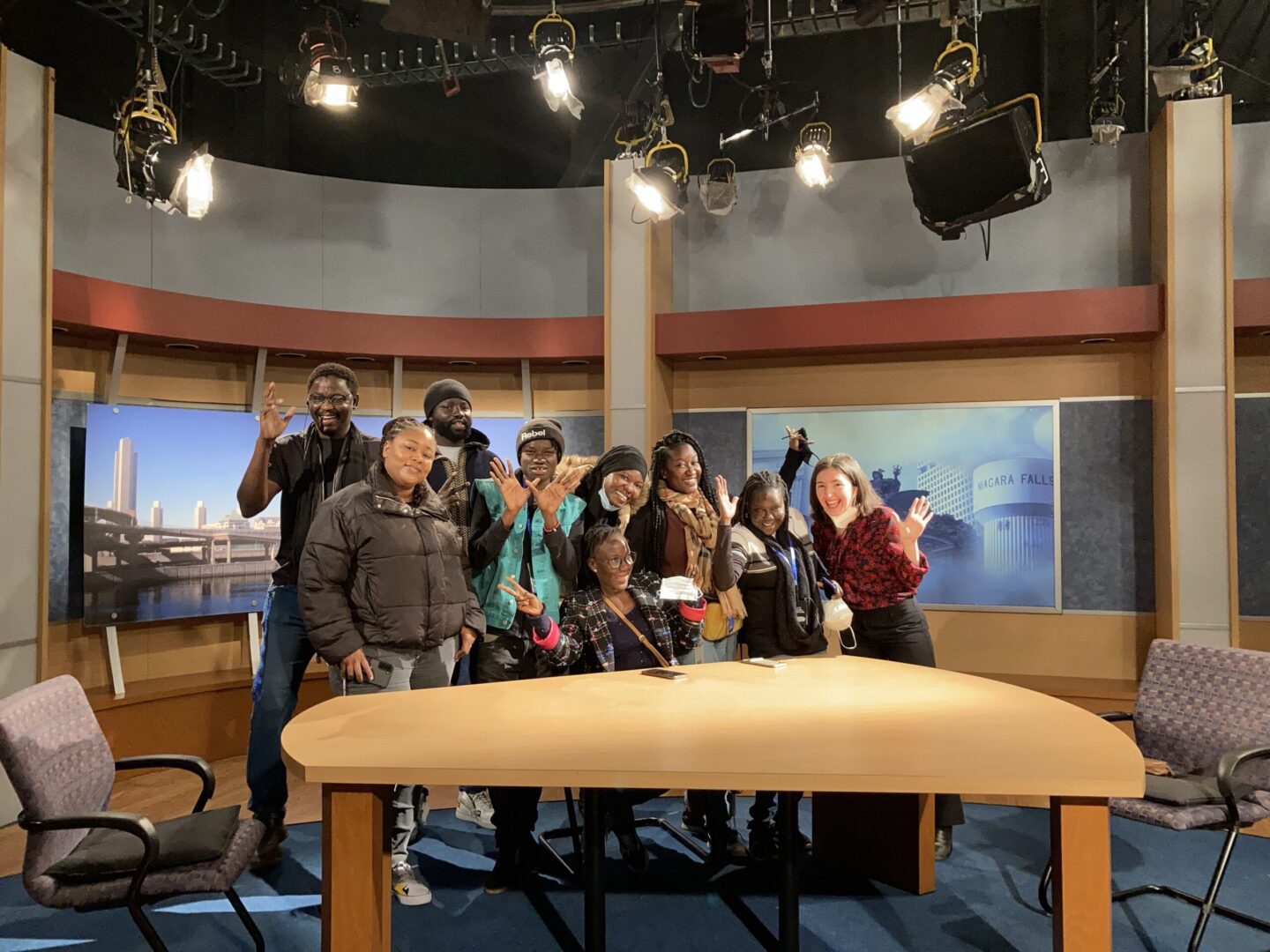 On the last day, they visited WMHT for an awesome presentation of Bridging the Divide, an documentary exploring community healing through art centered on Troy's Hoosick Street Bridge. We also arranged for the visitors to stop by Choice Films Inc. in Newburgh, NY to speak to discuss the business of independent filmmaking with managing partners Tony Glazer and Summer Crockett Moore.
In between professional meetings, the French speaking filmmakers enjoyed a delicious dinner and conversation with Professor Kevin Hickey, Albany College of Pharmacy and Health Sciences, who organizes the annual African Film Series and Aaron More, a local actor, playwright, and educator.
We look forward to many more visits coming up soon and we appreciate everyone who worked to make this program a success! Click here to see a list of films made by our visitors.