In May of 2022, we hosted Open World group from Moldova. Open World is a professional exchange program sponsored by the Congressional Office for International Leadership (COIL).
Moldova is a new democracy led by a woman President and Prime Minister. With a population of more than 2.6 million, Moldova borders on the southeast side of Ukraine. During the conflict with Russia, they have welcomed Ukrainian refugees, and condemned the actions of Russia. Our visitors were women parliamentary staffers including Tatiana Batin, Chief of Staff of the Speaker of the Parliament, Natalia Colesnic, Principal Adviser to the Foreign Policy and European integration Committee among others.

For their first weekend here, they went to the Albany Tulip Festival with volunteer home hosts and met a local Moldovan woman selling nesting dolls. On Sunday, they visited New York City with a volunteer escort.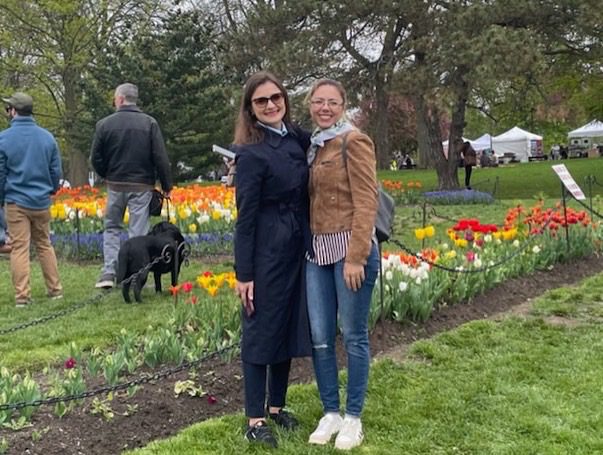 Back in Albany, they had five days of professional meetings with city, county, state and federal officials and cultural activities across the Capital Region. Some of the highlights were meeting Congressman Paul Tonko, WAMC President and CEO Dr. Alan Chartock, Albany Mayor Kathy Sheehan. They also toured the Albany Institute of History and Art and the Ten Broeck Mansion. They were even on the front-page story of the Times Union with Congressman Tonko!
They attended volunteer hosted dinners and a farewell reception open at Hudson Valley Community College where our office is located. The group also met with HVCC President Roger Ramsammy twice.
They were a fun, friendly group of women who spoke excellent English and enjoyed our jam-packed agenda and shared fascinating stories about their homeland.