September of 2022, we hosted a group of emergency medical professionals from Ukraine, sponsored by the Congressional Office for International Leadership through the Open World Program. During this visit, the Ukrainian visitors met with medical professionals and government officials in the Capital Region to collaborate and exchange stories and ideas between our two countries.
Since February of 2022, Ukraine has been embroiled in a war after an unprovoked invasion from Russia. Massive casualties have occurred and Ukraine's infrastructure and buildings have been destroyed. Viktoriia Balbuza, Oleksandr Nikolaiev, Oleksandr Osadchyi, Oleksandr Sahaidak, and Mykola Tsepin made up the delegation from Ukraine.
The delegates met with several political leaders, such as Congressman Paul Tonko, State Senator Neil Breslin, and Assemblymember Patricia Fahy. They were given a tour of the New York State Capitol.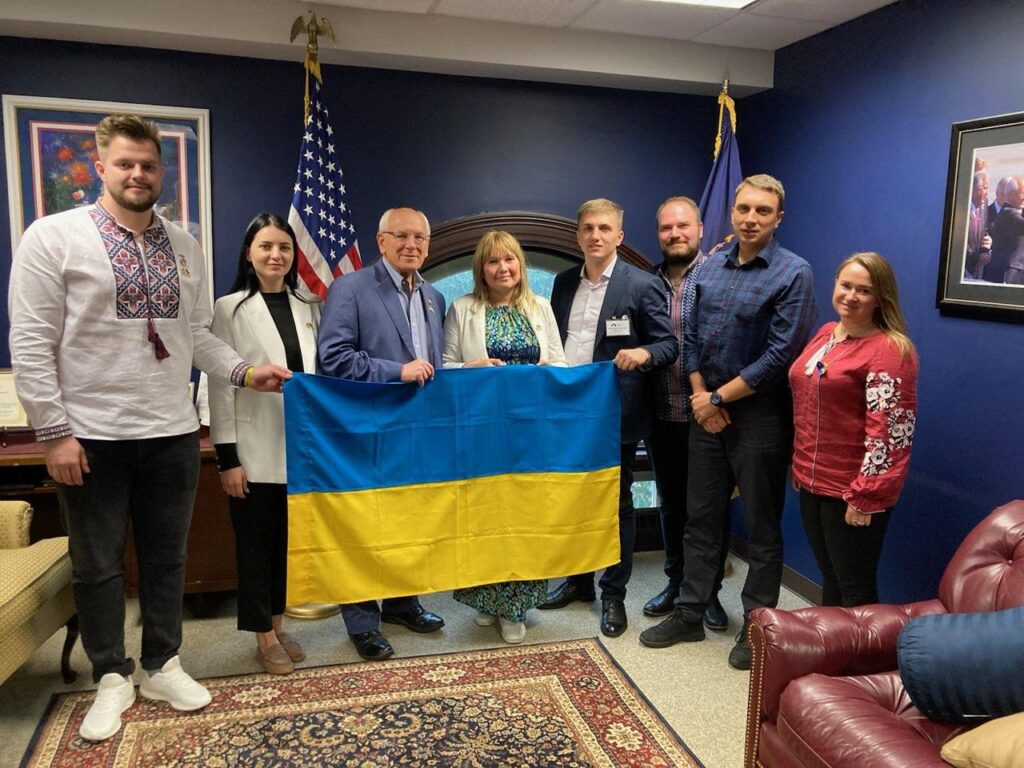 The group visited the Russell Sage Campus in Troy, meeting with the Dean and faculty who provided an overview of the programs at the college. The delegates were able to ask questions and discuss future potential opportunities to support the Ukrainian people.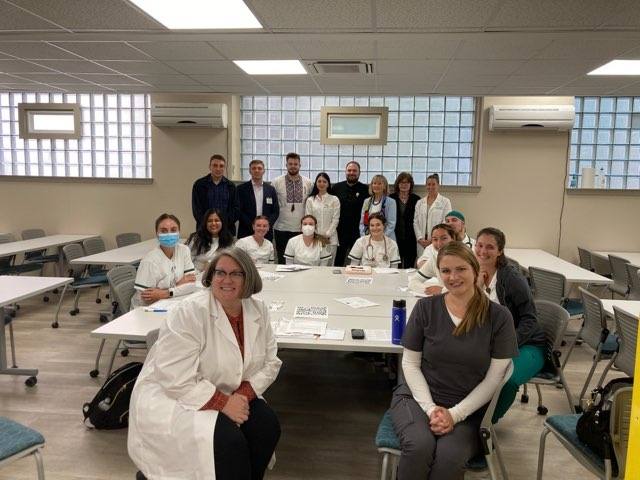 Touring several local medical facilities was also on the agenda for our visitors. At Ellis Hospital in Schenectady, a visit featured a detailed tour to the ICU, emergency department, and followed with a presentation on general inpatient concepts. The delegates were also able to tour Albany Medical Center's emergency department and simulation lab, with the opportunity to converse with their American medical counterparts.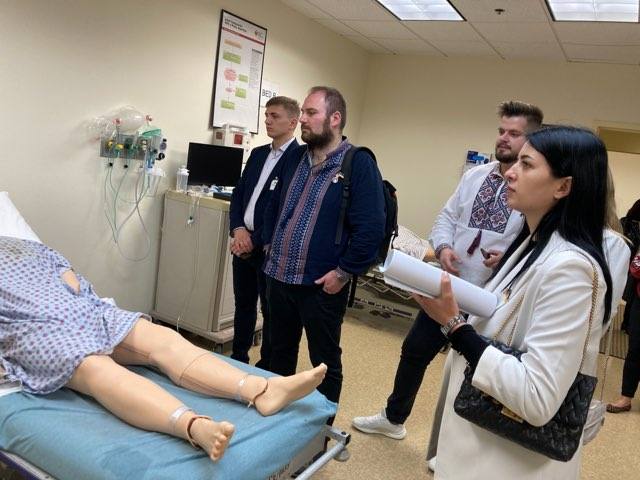 Along with the business side of the trip, the delegates were treated to several tours of Capitol Region landmarks, and were able to take some time and relax whilst exploring everything our region has to offer. Hosting this group provided them with an opportunity to exchange information between American and Ukrainian medical professionals, giving them support and knowledge as they return to their country at a time of war.
Local news coverage: Spectrum News , WRGB CBS 6, News 10 ABC, Spectrum News Host Family Profile
Read more on how Americans can help the people of Ukraine