Join Honorary Committee | Event Sponsorship | Become a Table Captain | Tickets
THE INTERNATIONAL CENTER OF THE CAPITAL REGION IS PROUD TO ANNOUNCE THE 2022 ACHIEVEMENT AWARD HONOREES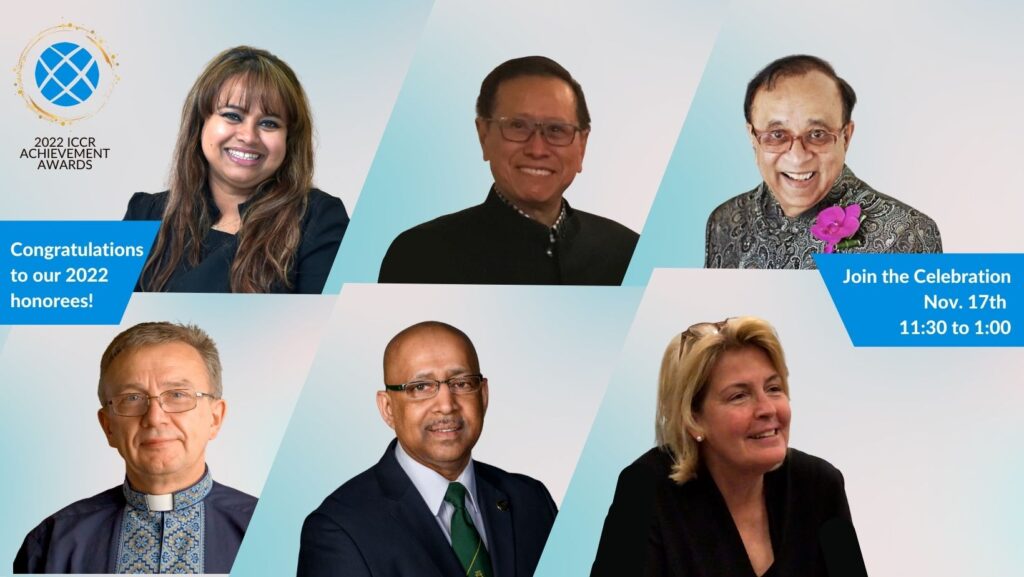 These outstanding local leaders will be honored in the community throughout the Fall, leading up to the International Center of the Capital Region's 1st Annual Achievement Awards Ceremony and Luncheon, held Thursday, November 17th at the Hilton Garden Inn in Clifton Park from 11:30AM-1:00PM, where they will be officially recognized.
The winners of the 2022 Achievement Awards are:
BUSINESS & ENTREPRENEURSHIP – ANEESA WAHEED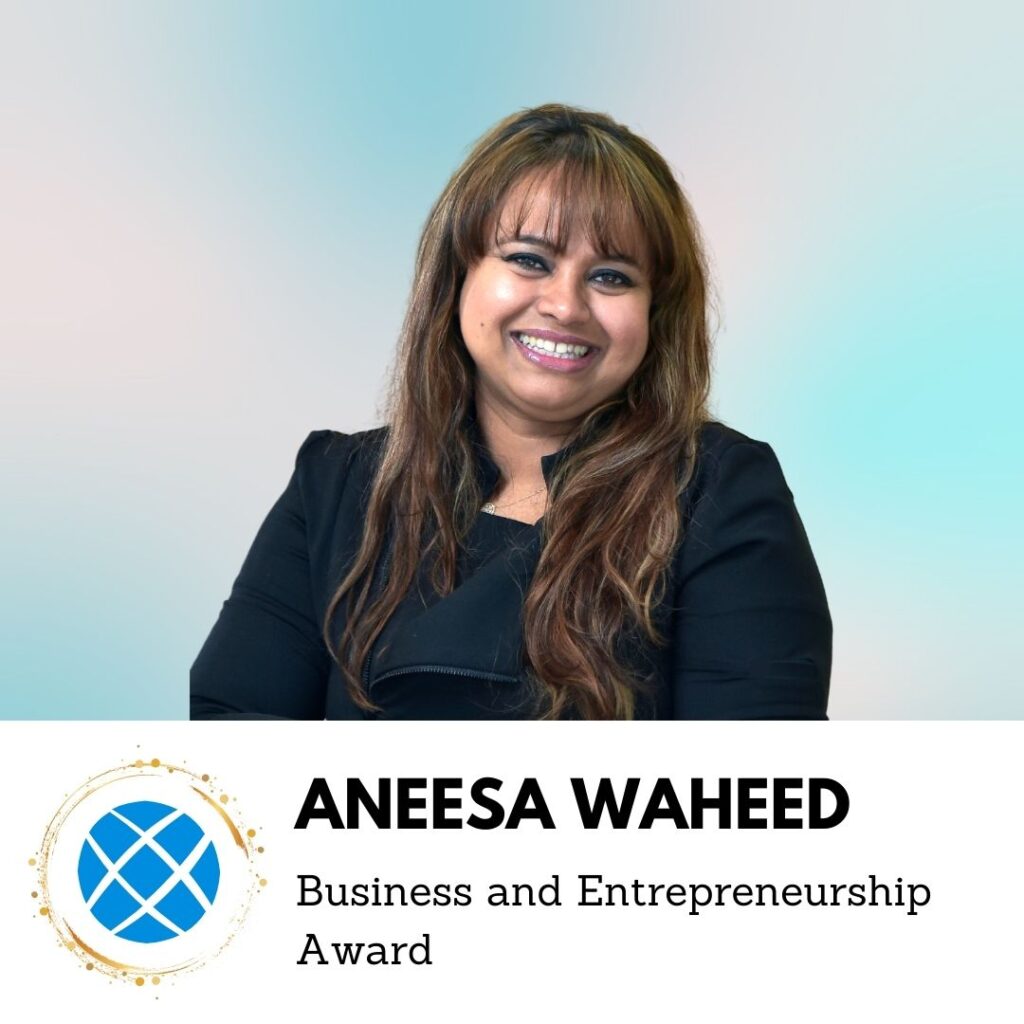 From a 6-year-old selling jars of pickles in Bombay, India to owner of Tara Kitchen in Schenectady, New York, Aneesa Waheed is an inspirational entrepreneur. Emigrating to the US with her family at age 16, Aneesa left Schenectady to learn the fast-paced corporate culture in New York City. Aneesa applied her passion to opening an import shop in Schenectady selling products imported from India, Morocco, and Pakistan. At the same time as the import shop was established the Schenectady Greenmarket opened.
Aneesa took this opportunity to grow with Schenectady and in 2009 she had become a self-taught food street vendor. For 3 years the she sold Moroccan food at the Greenmarket. The response and support from the community was phenomenal and thus in 2012, Tara Kitchen opened its first location in downtown Schenectady. Aneesa's success drove her to open additional locations in Troy, Guilderland, Wildwood NJ, and a New York City location is scheduled to open on Nov 1st 2022.
Awarded best restaurant by Capital Region Living, named 40 under 40, and voted #5 in New York's top rate restaurants; Aneesa and her restaurant Tara Kitchen have become a local staple. Today Aneesa oversees the management of her restaurants, produces and distributes an award-winning line of Moroccan Cooking Sauces, and is finalizing the opening of her new Moroccan themed spa, Tara Hammam.
Aneesa exemplifies the entrepreneurship spirit and serves as a role model to others. Aneesa Waheed keeps to her personal mantra "do what needs to be done, put mind over matter." Her innovative thinking, vision, and courage are her unique gifts to the Capital Region. The International Center is honored to present Aneesa Waheed with the 2022 Achievement Award for Business and Entrepreneurship.
CIVIC ENGAGEMENT & CITIZENSHIP – DR. HP WANG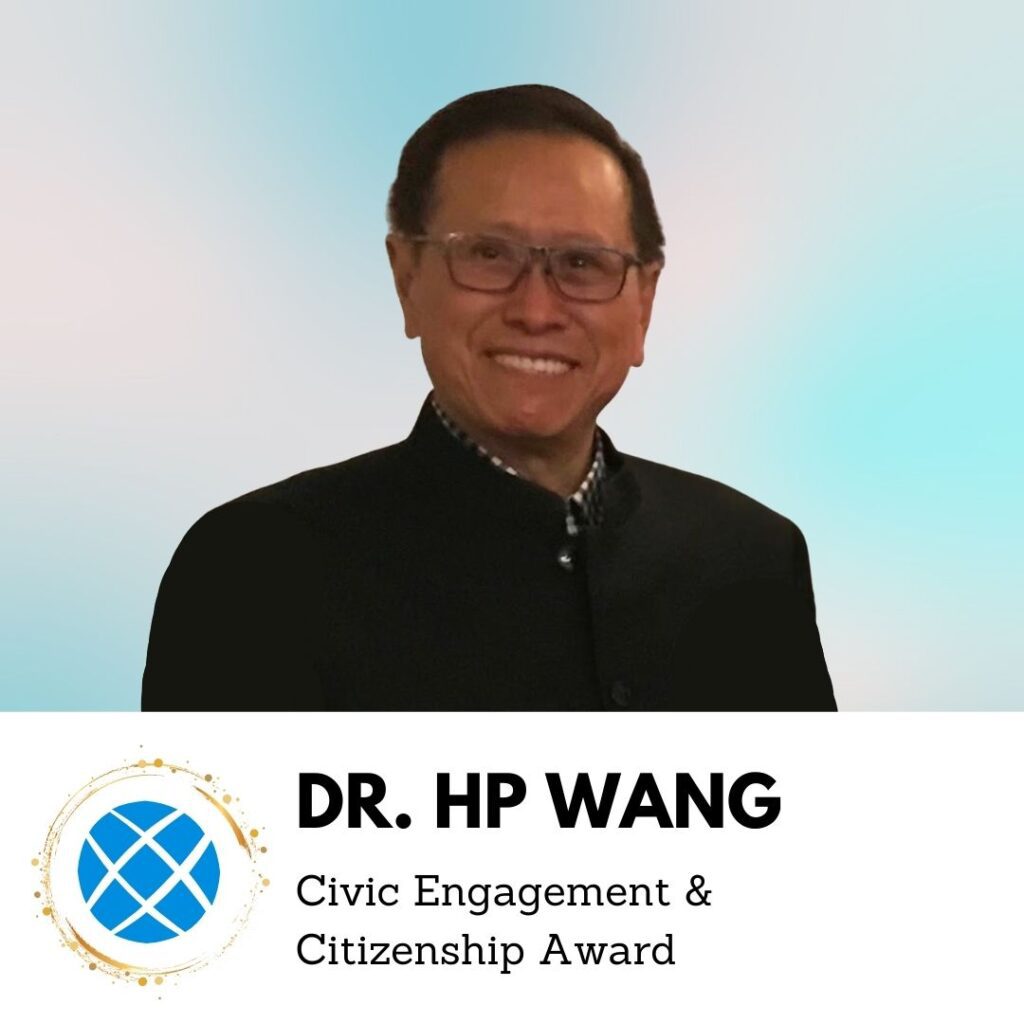 Dr. Hsin-Pang (HP) Wang was born in Nanjing, China during China's civil war, his family moved to Taipei, Taiwan. He pursued graduate studies at the University of Florida in mechanical engineering where he met his wife and moved to the the Capital Region. He began a 34-year-long career at GE Global Research where he pioneered computer simulation of manufacturing processes and developed over 100 domestic and international patents. He has received Six Sigma Master Black Belt, the L. Kim Memorial Award, R&D-100 Award, and named an American Society of Mechanical Engineers Fellow.
HP Founded GE's Asian Pacific American Forum, an affinity organization with 26 chapters and 6000 members in 1997. He also served as the president (1986), board chair (1987) and fundraising chair (1998-2003) of the Chinese Community Center of the Capital District. He founded Young Professional Club of the capital district in 2005 and served as the president of 80-20 Educational Foundation's Board of Donors in 2014. More recently, HP started the Albany chapter of the Asian Pacific American Islander Public Affairs Association, a national organization focused on civic engagement and voter registration. Nearly all the Asian American community leaders in the capital district have joined the local chapter as life members since then. The Stop-Asian-Hate rally at the Academy Park in Albany on March 2022 was one of the most successful events organized by the local chapter with more than three dozen elected officials, including city mayors, town supervisors, state legislators and US congresspeople, attending the rally.
HP was the epitome of what all leaders should be, strategic, thoughtful, and inclusive – making space for others to bring their best self forward. HP believed in the power of people working together. HP's legacy continues to elevate civic engagement among underrepresented populations and strengthens our democracy in the Capital Region and beyond. The International Center is honored to present Dr. HP Wang with the 2022 Achievement Award in Civic Engagement and Citizenship.
Dr. Wang passed away after a long battle with cancer in September 2022. His award will be posthumously presented to his wife, Tingting Wang.
COMMUNITY SERVICE AND PHILANTHROPY – MANOJ AJMERA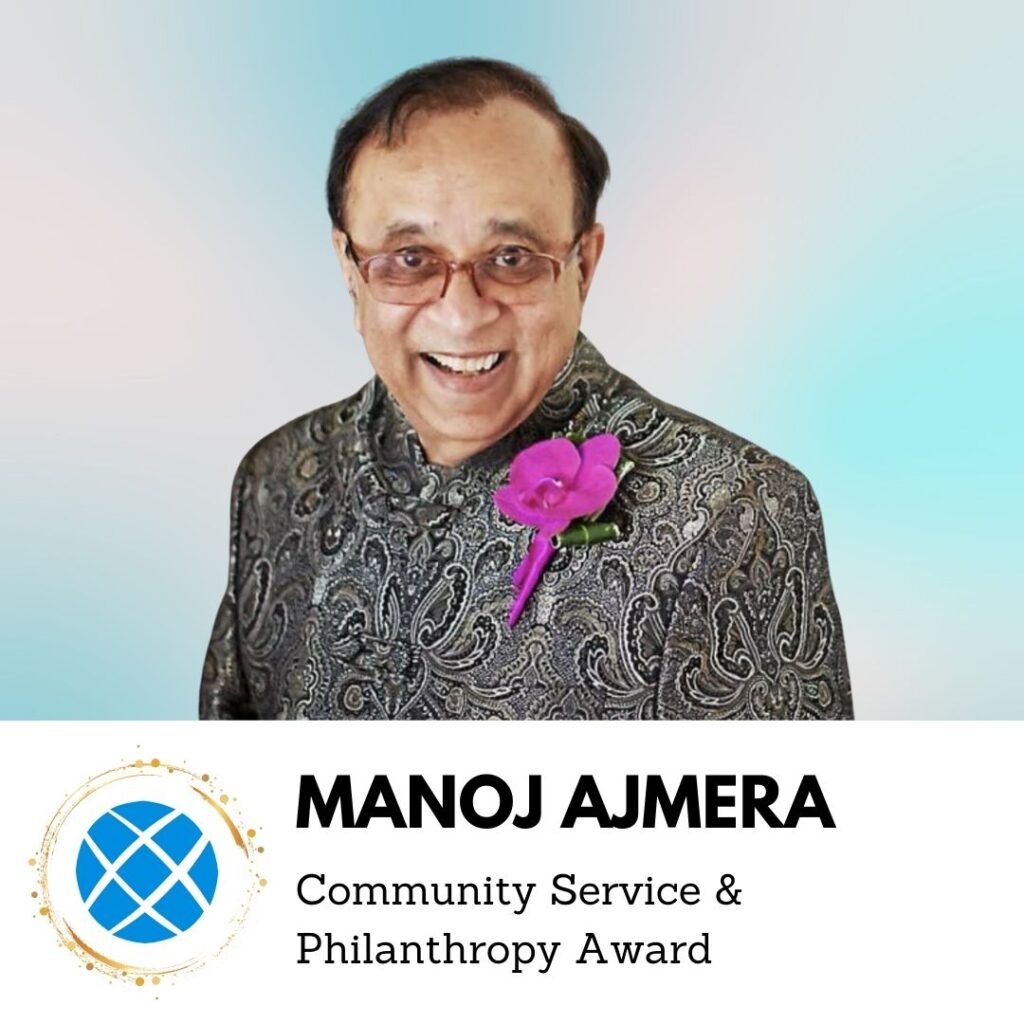 Manoj Ajmera immigrated to the US in 1964 from Bombay, India and earned his Masters in Manoj Ajmera immigrated to the US in 1964 from Bombay, India and earned his Masters in Environmental Engineering from University of Wisconsin. He worked in California for one year and moved to Albany in 1966 to join the NYS Department of Health. Manoj has been involved in Festival of Nations, now in its 51st year and still a Chairman for the 37th year. The event is a collaboration between about 25 ethnic groups in the Capital Region and draws thousands of attendees each year.
Manoj received the Health Commissioner's Award for founding the Statewide Best Tasting Drinking Water Contest which he still volunteers to coordinate, now in its 36th year. This year, they re-named the contest as "Manoj Ajmera Water Taste Contest" recognizing his involvement. Manoj has served also on the Board of Clifton Park Senior Center, as First Chairman of the Gujarati Samaj of the Capital District, Board of Hindu Cultural Center in Albany, Advisory Board of Saratoga County Office of Aging, and coordinator for publishing 4 directories of the Indian community in our area.
As founding member and past President and Chair of the Board of Tri-City India Association, Manoj organized numerous music and Bollywood programs. He received the prestigious Jefferson Award for Community Service and Volunteerism. As a member of Rotary Club of Albany for 55 years, he has served on many projects including leading a team of six American professionals to India twice to learn all about India via Rotary International. Manoj also served as Membership Chair on the Board of International Center of Capital Region and selection committee for Albany Tulip Queen. The Albany Senior Service awarded the Manoj the Third Age Award for community involvement/service, and he was recognized in "Who's who" at Clifton Park's 175-year celebration.
Manoj has poured his heart and soul to the Capital Region's diverse community and continues to advocate for mutual acceptance and understanding. Manoj brings people together and finds ways to unify across different demographics, different age groups. He is committed to contributing to the community and making the Capital Region a better place to live. It is the International Center of the Capital Region's honor to recognize and celebrate Manoj Ajmera as 2022 Achievement Award honoree in the category of Community Service and Philanthropy.
COMMUNITY SERVICE & PHILANTHROPY – FATHER MIKHAIL MYSHCHUK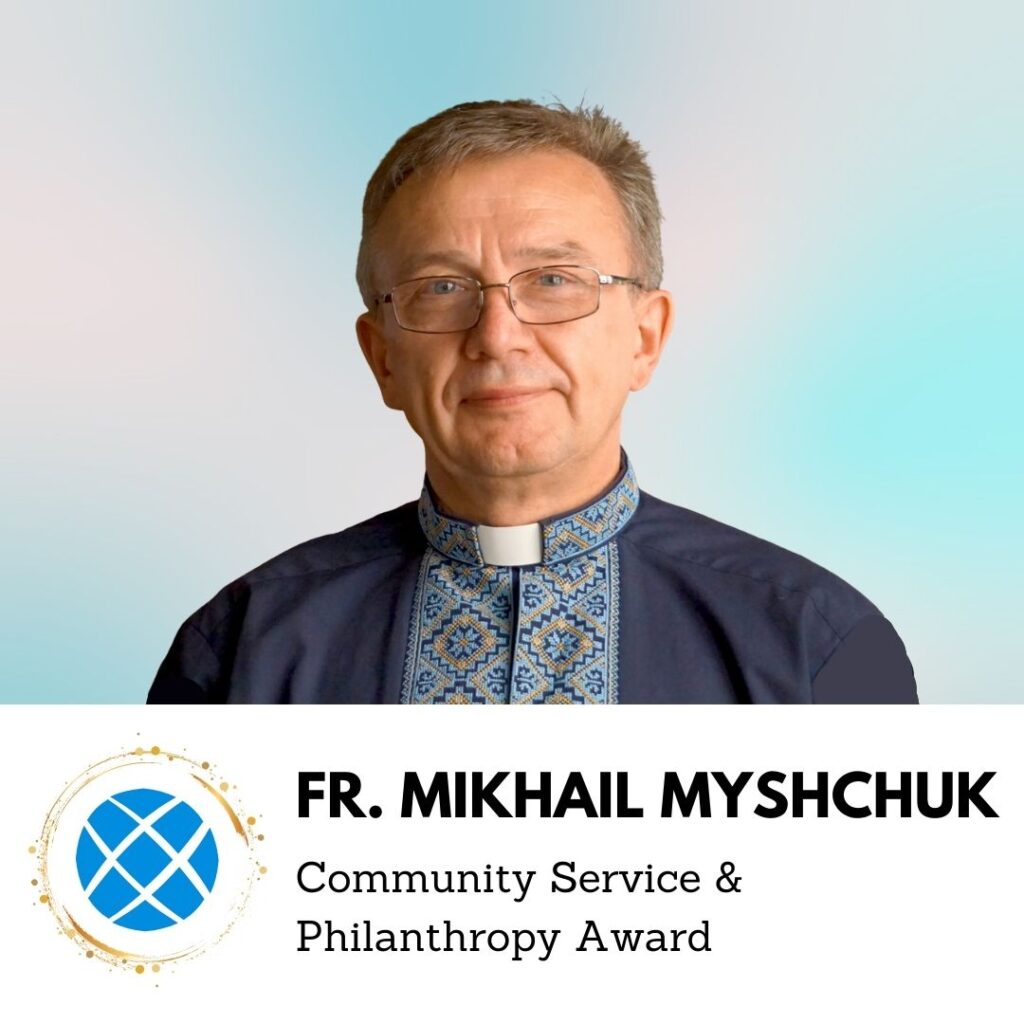 Fr. Mikhail Myshchuk was born in the region of Lviv Ukraine. He earned a Bachelor Degree in Music Education at the Lviv Music and Pedagogical School. After serving two years in Armed Forces, Fr. Myshchuk began his career as a teacher of music and dance at the Elementary and Middle Schools.
In the 1990's he completed his studies and was ordained as a Priest by His Beatitude Patriarch Cardinal Myroslav Lubachivsky of the Ukrainian Catholic Church.
In 1995 Father Mikhail immigrated to the United States and was appointed the Pastor of St. Nicholas Ukrainian Catholic Church in Watervliet, New York. As both the Priest and Spiritual Leader of a small parish he embraced both spiritual and administrative responsibilities. Teaching the Word of God and leading by example, passionately believing that Christian Life should be centered on the love of God and the love of your neighbor.
Being of Ukrainian decent is a very important and powerful part of his identity. Over the years, Father Mikhail took leadership roles in various Ukrainian cultural and social endeavors. He shared his love of Ukrainian culture and traditions with people of other nationalities and religions and children of all ages. Father Mikhail was the driving force during the Ukrainian Festivals and food sales at St. Nicholas Church in Watervliet and took an active role in celebrating Ukrainian Independence Day in Cohoes, New York. For many years he served on the board of Directors of the Ukrainian American Cultural Center and as secretary of the Ukrainian Brotherhood Society of St. Nicholas.
The horror of war and suffering of his beloved Ukraine was and is heartbreaking. Since February 24th 2022, Father Myshchuk has held prayer vigils, ecumenical services, helped in coordinating various cultural programs, talked with students of local colleges, held a live streamed prayer service with a Ukrainian church in Lviv, and took part in many fundraising events in various fundraising and spiritual events held in the Capital District Area. He spearheaded the collection of Humanitarian Aid to Ukraine and offered St. Nicholas Church as the core distribution center for this aid to be collected, processed and shipped to Ukraine. To date about 115 tons and seven semi-tractor trailers have been loaded, driven to New Jersey then flown to Poland and distributed to various Ukrainian cities and villages.
Father Mikhail is highly respected by those he serves and many within the community. His strong morals, integrity and empathy show in everything he says and does. The International Center of the Capital Region is honored to present Father Mikhail Myshchuk with the 2022 Achievement Award for Community Service and Philanthropy.
DISTINCTIVE CAREER – DR. ROGER A. RAMSAMMY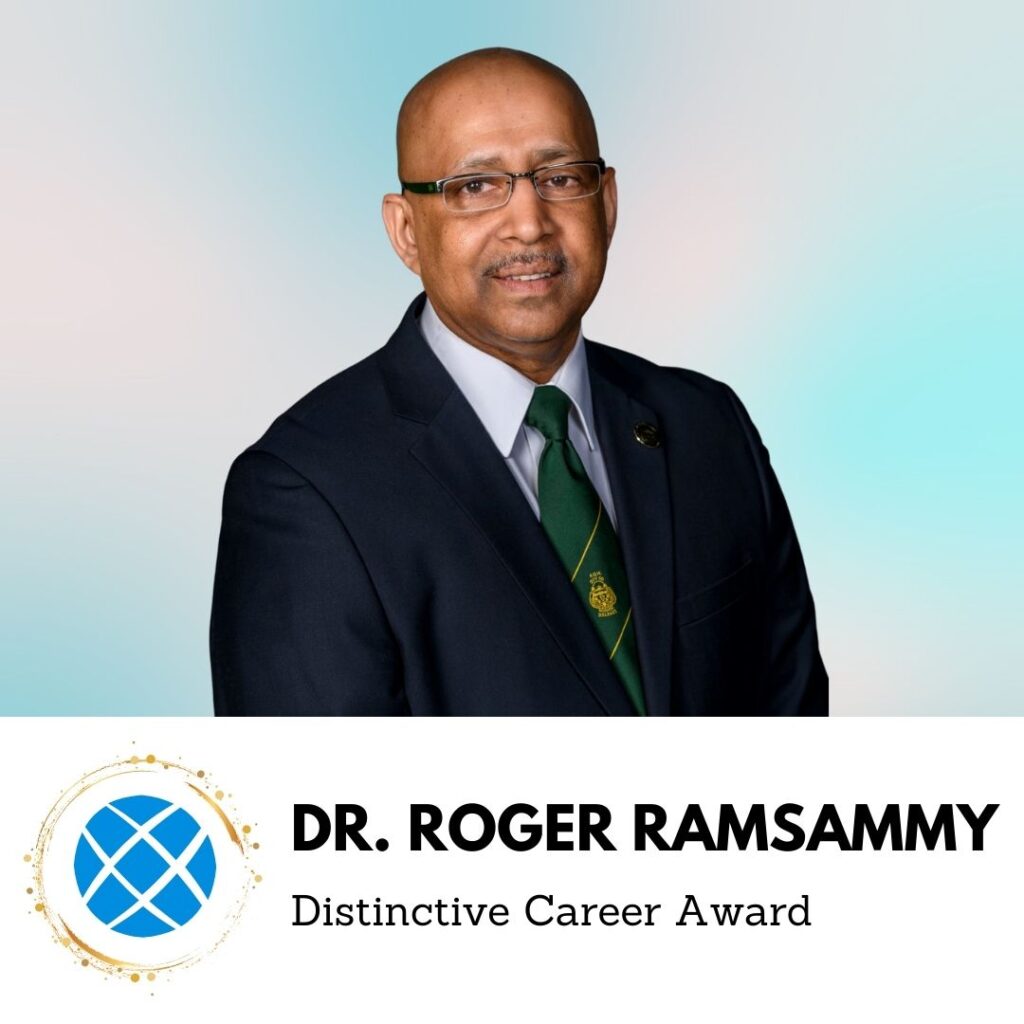 A molecular biologist by training, Dr. Ramsammy is originally from Trinidad and Tobago. He spent many years investigating the regulation oncogenic genes at Georgetown University's Lombardi Cancer Center and alteration of the genetic systems at USDA during a post-doctoral fellowship. He is the current President of the Hudson Valley Community College. Prior to his current role, he was also the President of the West Campus of Miami Dade College Provost and chief academic officer at Northern Virginia Community College Manassas Campus.
Dr. Ramsammy also held positions Palm Beach State College as Professor of Genetics, Microbiology and Anatomy and Physiology, Chair of Biology, Associate dean of STEM, Dean of Academic Affairs. He earned the Virginia Governor's Award for creating the most innovative STEM program for women and minority high school students in the state of Virginia in 2014 and the Florida Community Colleges' prestigious outstanding Professor of the Year Award in 2003. Additionally, he has received Outstanding Educator Awards from: NAACP, Martin Luther King Jr. Cultural Foundation, 100 Black Men, and United Nations (UN) from the CARICOM countries, and served on two of President Obama's Initiatives at the White House—STEM Education College Opportunity Initiative and STEM for Women and Minorities.
Dr. Ramsammy currently serves on the Board of Directors for the World Federation of Colleges and Polytechnics (WFCP) as the only representative from the United States. As President of HVCC since July 2018, Dr. Ramsammy has created new programs including: Electric & Autonomous Vehicle, Welding & Fabrication, Hacking & Cybersecurity, Aviation Mechanics, 15 Micro-Credentials, and more. He oversaw the establishment of a STEM High School on campus with Questar III and raised $14.5 million dollars for a new building in Saratoga that will expand the college service to the health and skill trades while reducing tuition for students. During his tenure, he has also developed collaborative programs in 5 countries; Aruba, Costa Rica, Ghana, Philippines & Hungary.
President Ramsammy earned a Ph.D. in Molecular Biology and a Master's Degree in Molecular Genetics from Howard University. He holds a bachelor's degree in Pre-Med Biology from the University of the DC. Dr. Ramsammy's enthusiasm for his work and strong commitment to excellence in education inspires us all. At the International Center of the Capital Region, we are truly honored to celebrate the work and accomplishments of Dr. Roger A. Ramsammy, 2022 Achievement Award honoree for Distinctive Career.
VOLUNTEER OF THE YEAR – DIANE CONROY-LACIVITA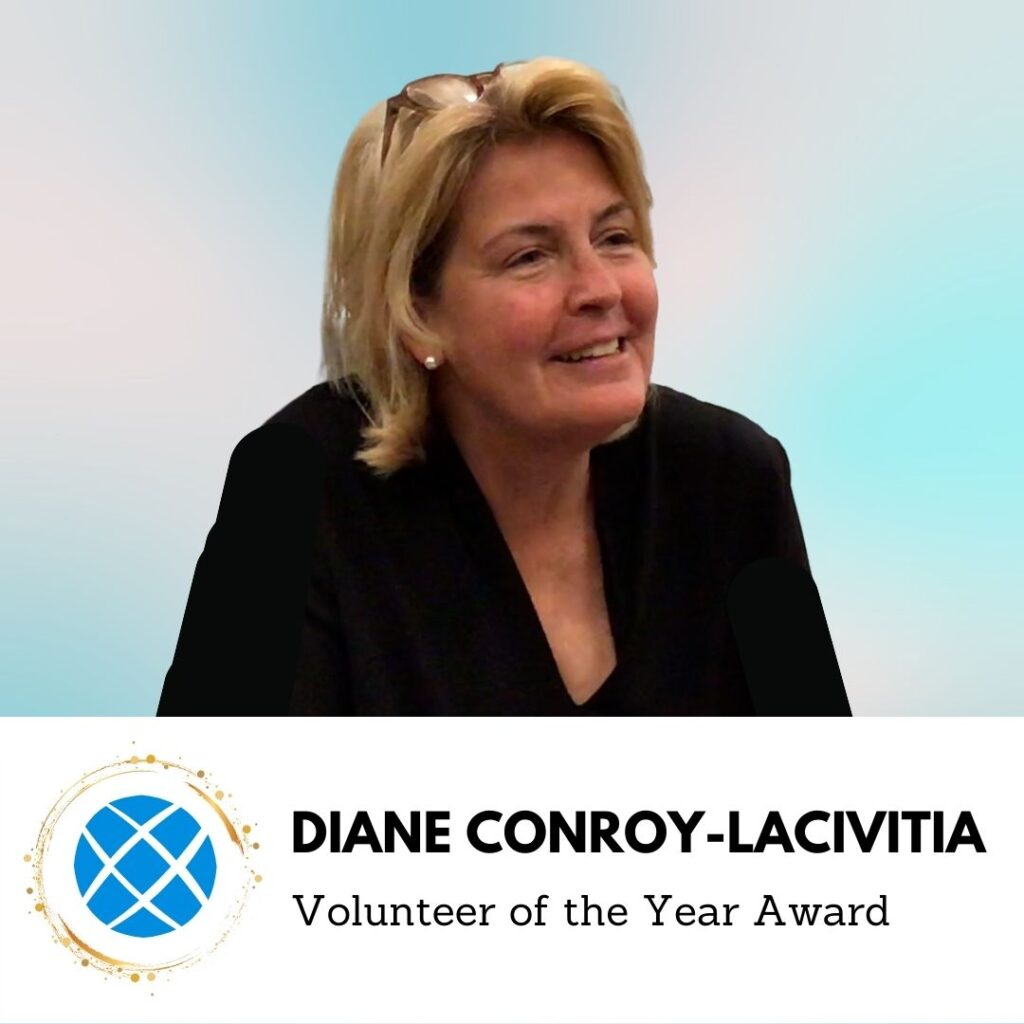 Diane is the current executive director of the Colonie Senior Service Centers, Inc. and previous executive director of the International Center of the Capital Region from 2010 to 2017. She has a diverse background in management, marketing, training, program planning and development, and fiscal management. She has more than 30 years of experience and extensive community involvement.
Diane has been outstanding in her service to the mission of the International Center during and after her tenure. As a volunteer she utilized her extensive contacts and experience to advise successive directors in ideas and best practices for programs. Over the years, she has served as home host and dinner host for numerous international visitors from Moldova, Poland, and more. Diane laid a solid foundation for the organization which endured through the pandemic, helping our current staff restart the operation they are running today.
Diane's desire to serve the community extends beyond her job. She gives generously of her time and hospitality, embodying citizen diplomacy in building bridges across cultures and across the world. At the International Center of the Capital Region, it is our honor to celebrate Diane Conroy-LaCivita and her exceptional contributions as our 2022 Volunteer of the Year award recipient.