About New York's Capital Region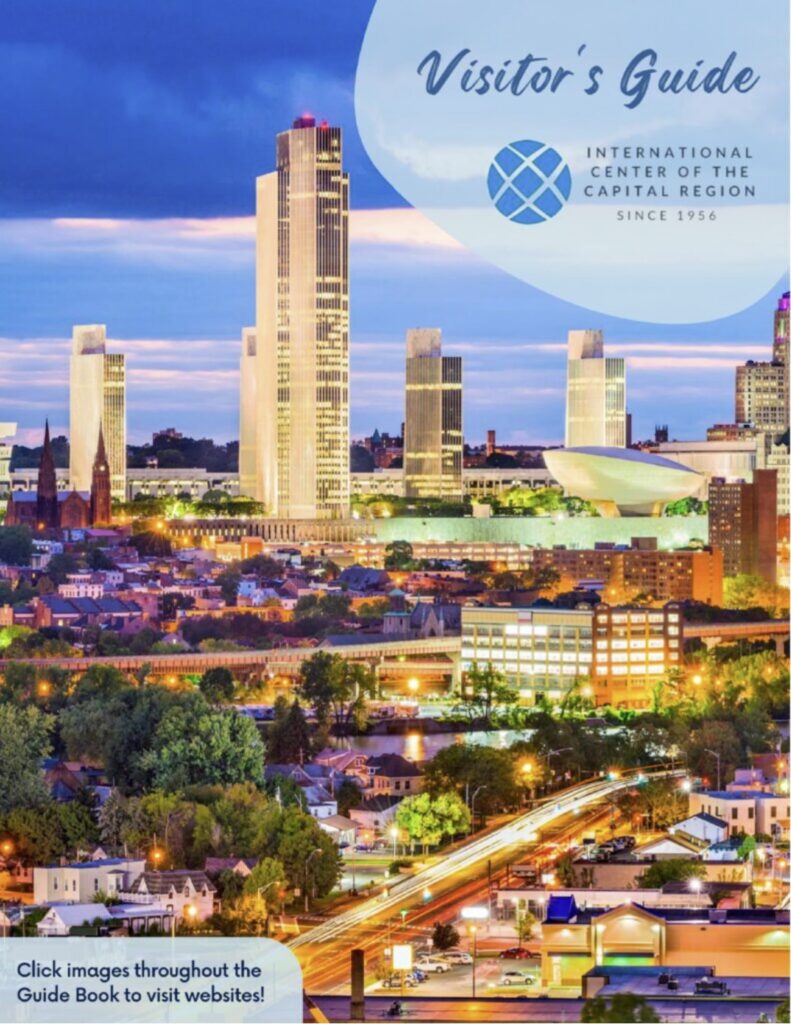 The Capital Region of Upstate New York, with Albany the State's capital, is a blend of accessible urban, suburban and rural communities, with a robust government, business, non-profit and university infrastructure.
The ease of travel between the State capital of Albany and the cities of Schenectady, Troy and Saratoga Springs — and the closeness of rural environments — allows for the engagement of our visitors with citizens from big cities, small towns, villages and rural areas the Catskills, the Helderberg Escarpment and the forests of the Adirondacks.
A myriad of venues offers traditional meetings, informal gatherings, observations and hands-on experiences, as well as opportunities for reflection and relaxation.
The Capital Region is the political and a major cultural center of New York State, whose geographic and demographic diversity, and size and complexity, position it as a model of interest to foreign nations.
The old meets new in this region first settled in the 1600s: stately 19th century architecture blends dramatically with the modern Empire State Plaza. This region has an eclectic mix to offer – from historic sites and the country's oldest private sector and state government museums to performing arts centers and world-famous mineral springs.
In addition, New York State's largest industry is agriculture which allows us to take advantage and share with visitors the product and produce available in our great region.
The International Center of the Capital Region (ICCR), located in Albany, has been at the center of this "Crossroads and Community" for more than 50 years. The International Center welcomes the world to the Capital Region.
Please browse our Interactive Visitor Guide for a more indepth view of local attractions and resources.
Additional Resources for Visitors:
Discover Albany Online Visitor Guide
Discover Albany – Albany County Convention & Visitors Bureau